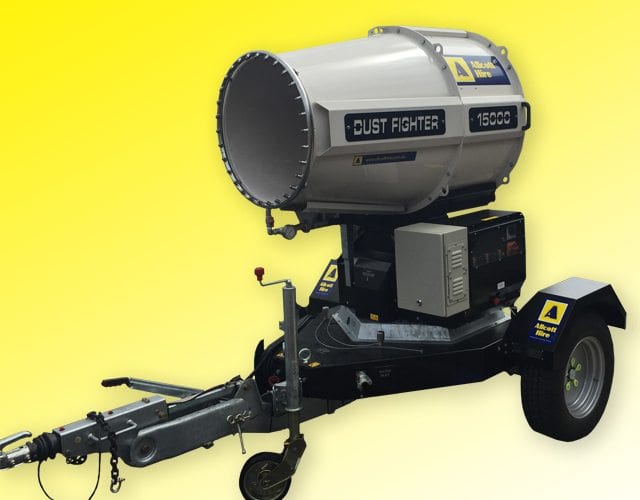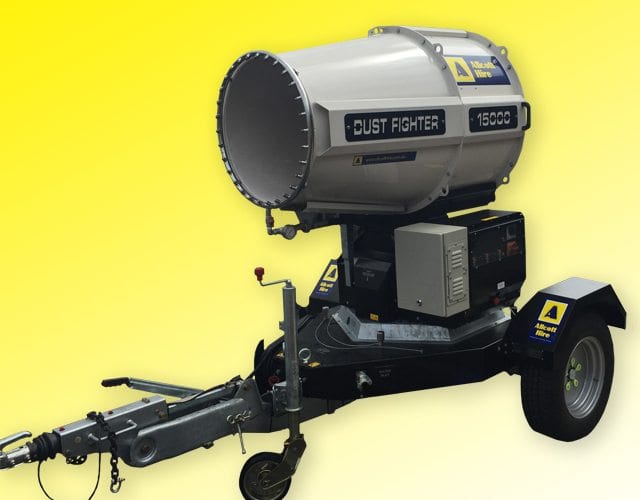 Dust Suppression Units – Introducing Dust Fighter
They are ideal for use in demolition, environmental repair, landfill, civil earthworks and any other application that requires dust control. The units are compact and easy to transport to site, eliminating the need for additional staff and minimising water use.
The misty even spread of water over the site avoids the creation of muddy surfaces, prevalant when using water trucks, hoses and other apparatus to spread water.
Key Features & Benefits
Reduces Dust
Reduces Water Consumption
Can be operated Automatically
Adjustable speed to suit different sized sites and applications
340° oscillation
Spray distance of 50 metres (without wind)
Covers a work area of up to 6,500 m²